Subscribe for 31 days. Secured payment.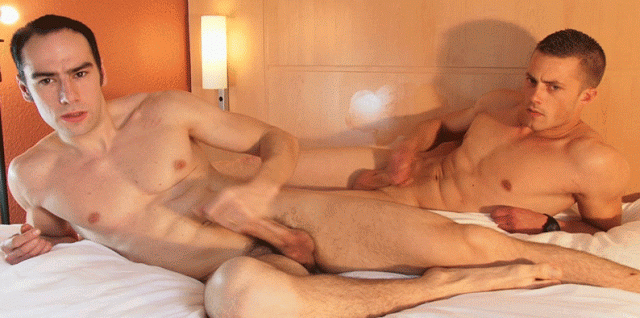 Comment from subscriber: " Damn, I love these French guys - so nonchalant, hot as fuck and none of the "acting" that the American and Japanese boys "try" to do in similar vids. And those uncut Euro Weiners I could run my tongue inside that foreskin and suck forever. Formidable! "
---
(All models are more 18 years old and older - 18 u.s.c 2257 here)


Press the button down this line to go to the payment page
(Works fine for PC-Mac-Mobile / Smartphone)
Price is: ~19.70 € for 31 days
---
---
Please wait until 20 seconds to access to securised CCBILL pay page. (This is an additional security process)
If you want to pay by PAYPAL, just contact us by e-mail from
this form and tell us. We will send you how to do it.
Your personnal details will not be given to us. They are deleted by CCBILL when your card details have been checked. We do not keep any trace of your details. only your email address is sent to us in order to send you the appropriate codes. Keumgay does respect your privacy and does not keep any client files and will not forward any mail. Your subscription is totally confidential.

(You agree that you won't use a "download" or "get function" software to connect to our site except a real browser (like are Firefox, Safari or Chrome, Internet Explorer). On smart-devices (phone, tv, tablet) you agree to only use brower app to connect to keumgay site. Download apps are forbiden.)
The name that will appear on your bank statement will not be our web site name.
Price is: 22.99 $ / ~19.70 € for 31 days
(securized payment)
---
Free videos...to motivate you. Click on pictures !
---

Keumgay customers service at there.

(Don't hesitate to contact us. Keumgay is a "alive" website existing since january 2000. We are avaible and online 18 hours per day. The website is updated every sunday. You can see the last update indication in the main menu member area or in the main menu free-tour page.)
---
---
What will you have with this access:
Subscribing to this part of Keumgay lets you eye up for one month in the free version.
The site will only give you real french models, undressed by us for you. Guys we contacted on the street and asked to pose nude for you. All those guys you can watch here.
The Backroom is one example : str8 guys letting us film them, they let themselves be touched, undressed, caressed, wanked off. Never seen before on the french net.
---
---
Sign up for one month for only 19.70 € / ~22.99 $.(The other websites make you pay up to 45 euros a month- for images already available on home sites).
For security reasons we use a specialist processor on the net CCBILL. For more info about CCBILL and its seriousness go to customers service
Keumgay customers service at there
How works the website: Each month, a new model filmed by us is avaible during 4 weeks. The model video is cuted in 4 parts (4 extracts) and each week, a new extract replace the oldest and the oldest is removed from the website. Only the newest is avaible. When the month is gone, the model is no more avaible on the website during 4 to 6 months and after this time, the full video of the model is avaible in the "archives" area.

Why this system? Its' because we want to show you more of the new fresh model so video takes from 5 to 10 mns per extract for more details and when it is "stored", the video has less details. It makes you more fan of our website ;)
What you will have in the member area: All the content about those pages:
http://www.keumgay.com/videos.htm
http://www.keumgay.com/abonnes.htm
http://www.keumgay.net/aloupasssss/menu1.htm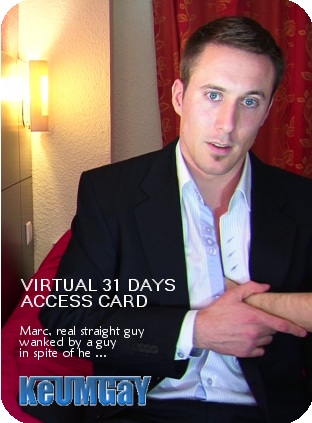 CONTRACT AVAIBLE HERE, PLEASE READ IT BEFORE YOUR SUBSCRIPTION.
For your security, the processing of debt your credit card for access to our website members area is made by CCBILL.(https://support.ccbill.com) It's the guaranty for a maximum security and confidentiality in the processing of your subscription.
Our self produced videos are on windows media player 9 format TO DOWNLOAD (NO DRM) and other copyrighted videos are on mp4 and/or avi divx to download. Mp4 video format is avaible for all our models videos. (Streaming and downloading = you keep our videos for life).